Hot Mama Mother's Day Gift Guide
LovEPray Jewelry
Love. Pray.
That's essentially the life of every mom.
Whether the matriarch of a family, a business, or someone who simply embodies the divine feminine, it takes much unconditional care and unwavering faith to be a "hot mama."
This Mother's Day show her that you appreciate it. The countless hours. The not-so-glamorous sacrifices. The mindful ways she nurtures you, even when you pout and throw tantrums. Shower her -- yourself or any other wombman you know -- with one or all of these gifts as a gesture of gratitude.
The Gemstone Mala Bead Necklace by Lovepray Jewelry, for example, is an elegant present. Each is uniquely designed with 108 beads, genuine gems, and a Tibetan Good Luck calendar solid brass pendant stringed on high quality stainless steel thread for durability. They are multipurpose: perfect for meditation, brunch, and Mother Earth.
This U.S.-based company uses only fair-trade, cruelty-free materials, and the majority of their supplies are sourced locally.
These comfy, lounge/activewear Scrunched Bottom pants are handmade on the shores of Bali. The waist band is 5" wide to flatter all sorts of curves, the elastic ankle can be styled to fit anyone from four-feet shorties to six-feet amazons, and the side pocket is roomy enough for a mobile phone.
Plus, 10 percent of net profits are donated to sea turtle conservation efforts around the world (because who gives birth to more babies than a sea turtle?!). Use Code URBANWELLNESS10 for your own 10 percent discount.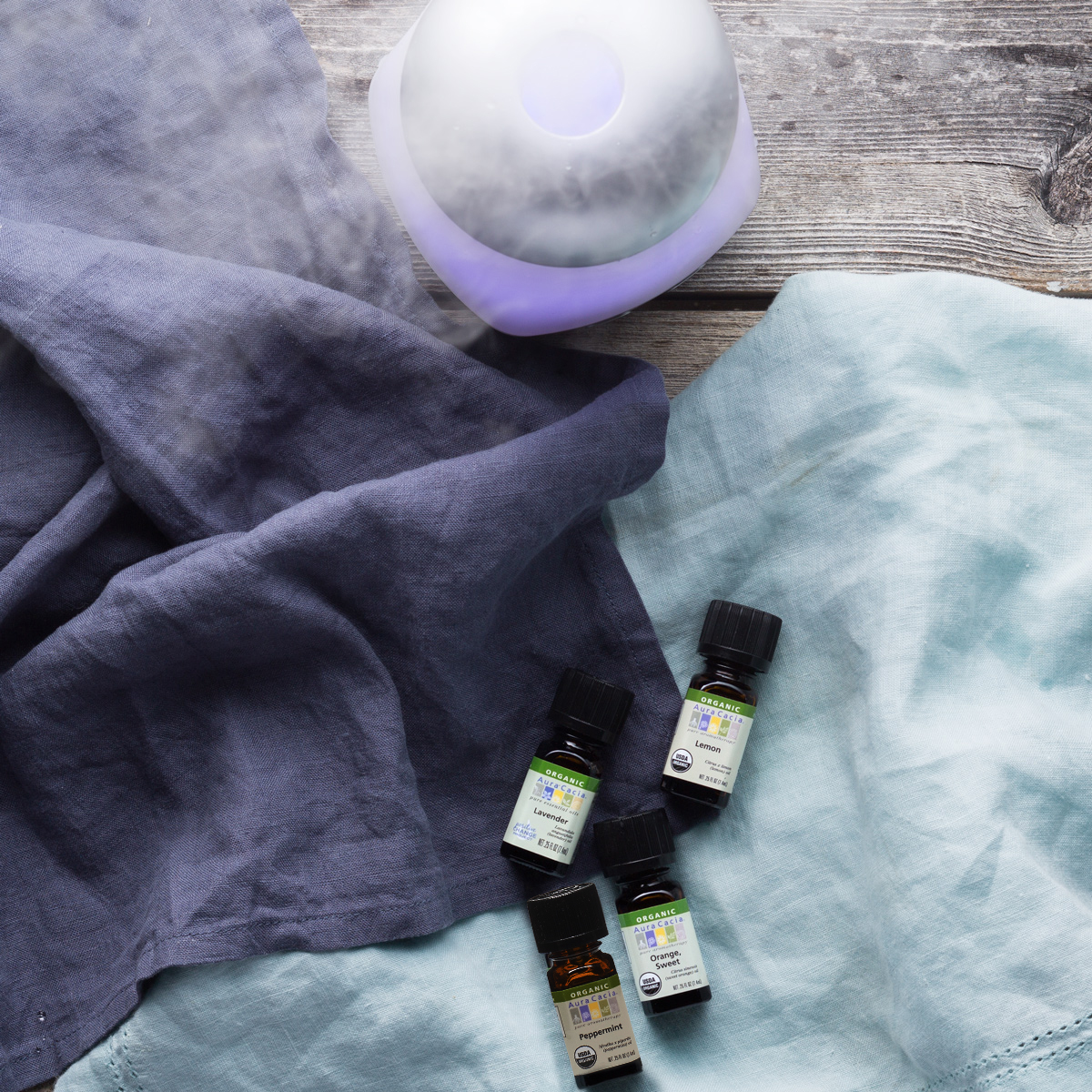 The Five Piece Aromatherapy Kit by Thrive Market is more than just a fragrant way to freshen up a room. Studies have shown that aromatherapy is an effective treatment for anxiety, headaches, nausea, skin irritation, and even the common cold.
Expertly curated, each kit contains four bottles of 100 percent pure and organic Aura Cacia essential oils, and a sleek, quiet, yet powerful BPA-free vapor diffuser that reaches up to 250 square feet and features alternating LED lights in calming/energizing shades of blue, green, purple and red.
Just add water and zen out. It's a spa day, everyday.
Finding her kid's face covered in chocolate will never bother her again, once she slathers this Raw Cacao Face Mask on herself. The decadent, vegan, sustainable facial cleanser is truly a gift for the skin -- without the added "tax" of synthetic chemicals.
Instead, hydrating, gentle, natural clays; whole vitamin C from oranges; and organic, unprocessed, fair trade RAW cacao powder combine to nourish and regenerate the cells. Energizing, bacteria fighting spices helps to heal the occasional blemish. And Organic Oats soothe irritation.
 
This chic 'fit is touted as "the most comfortable set of pajamas. Ever." That's right. The matching tank, capri and headband are cute enough to rock outside, if they weren't so cozy that they keep you indoors. Each set of Bamboo Jammers is made from 93 percent bamboo fiber -- super soft -- and hand printed with This Is J's unique designs, like the small bursts of flowers and berries in the "Emmy Flower" pattern pictured above.
What's more, the sustainable natural fabric's microstructure enhances breathability and wicks away moisture to prevent skin irritation.
Sleep is obvi the most coveted gift you may give a hot mama -- that is until sleep on sustainable, organic, 300 thread count sheets became a thing. This Cotton Bedroom Bundle features a 100 percent certified organic cotton sheet set and duvet cover in pastel earth tones, and a 100 percent Canadian white down comforter.
All materials are ethically grown and harvested, and hypoallergenic; and the sateen weave pattern makes for a softer, silkier cuddle session. Plus, a percentage of the proceeds goes towards The Children's Defense Fund, Water4, The Fund For Animals, and Hope For Justice.
It's Mother's Day every month with a subscription to the Yoga Club. A fun quiz links the lady love of your life to a personal stylist and surprise box of quality, deeply discounted brandname activewear delivered right to her door. It's a gentle reminder to keep practicing like no one's watching -- rigidity is death in the molecular world -- and a classy way to say, "I adore you, eternally."
Yoga pants, sports bras, and shirt combos even come from some eco-friendly faves like Teeki, Manduka, Onzie and Gaiam; and a free class is donated to a child-in-need with every box.
Get an additional 20 percent off the first month with the UWM Fam code: YC20.
This new Whimsy Wrap from Sivana Spirit drapes so gracefully because it is made in India with love and 100 percent Silk Habotai, a fabric known for its lustrous sheen. The vibrant colors dress up any day and brighten any night. Each purchase from the family-owned company supports fair trade jobs around the world and a nutrient program in India that provides vital, life-saving vitamin A to mothers and their children who are at risk of a deficiency disorder.
Whether she's a stay-at-home mom or a desk diva, these wireless speakers will elevate her space. All she needs is three minutes. The harmony of tones resets her vibes to good ones only with a new sequence each time it plays, and it automatically shuts off so she doesn't have to disturb her comfortable seat (asana). Plus, there's no need to worry about a phone call or a new email alert interrupting her flow. This pair of soundwaves isn't connected to any other device.
The tonal sounds -- used for meditation throughout the ages -- are known to relieve stress, focus and clear the mind, and improve energy. Give it a try for free. And for 10 percent off your order, use code UWNOW10.
This Gift Guide is powered by Lovepray Jewelry. Click here to shop designs perfect for the whole family. Use code MOM20 for 20% off your order.